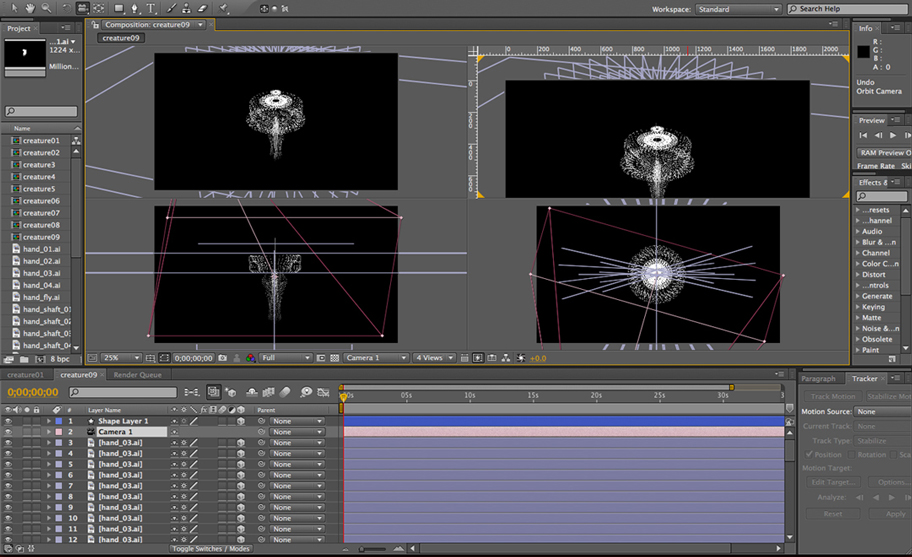 INTEL'S "CONNECT TO LIFE" BOOTH AT The Consumer Electronics Show
My Roles: Concept artist // Post Production
_
Client: Intel // Foghorn Creative
Agency: Stimulant
2012
_
Foghorn asked Stimulant to create the interactive component for Intel's booth at CES 2012. The result was the Intel Connect to Life Experience, the world's largest interactive, multi-user, real-time-3D virtual life simulation.
Spanning the entirety of Intel's booth, conference attendees could walk up to an input station and use their hands to create bioluminescent lifeforms. These playful lifeforms danced and chased one another on the 2200 square-foot projection mapped surface.
My role: To help visualize this concept, I was tasked with creating 3-d lifeforms from the silhouettes of hands. After the project was completed, I used the footage taken by Stimulant at CES 2012 and created the final case study video.