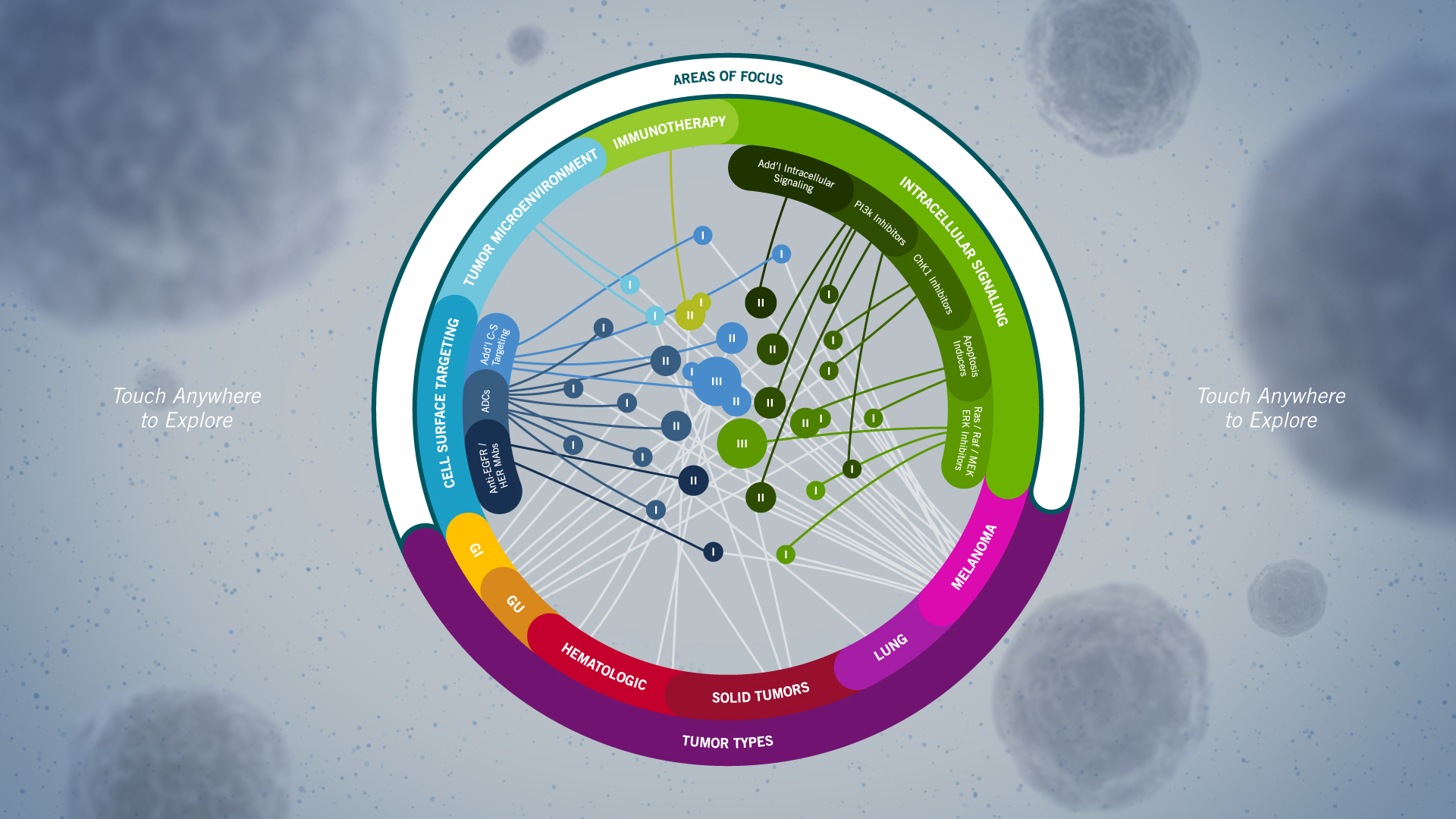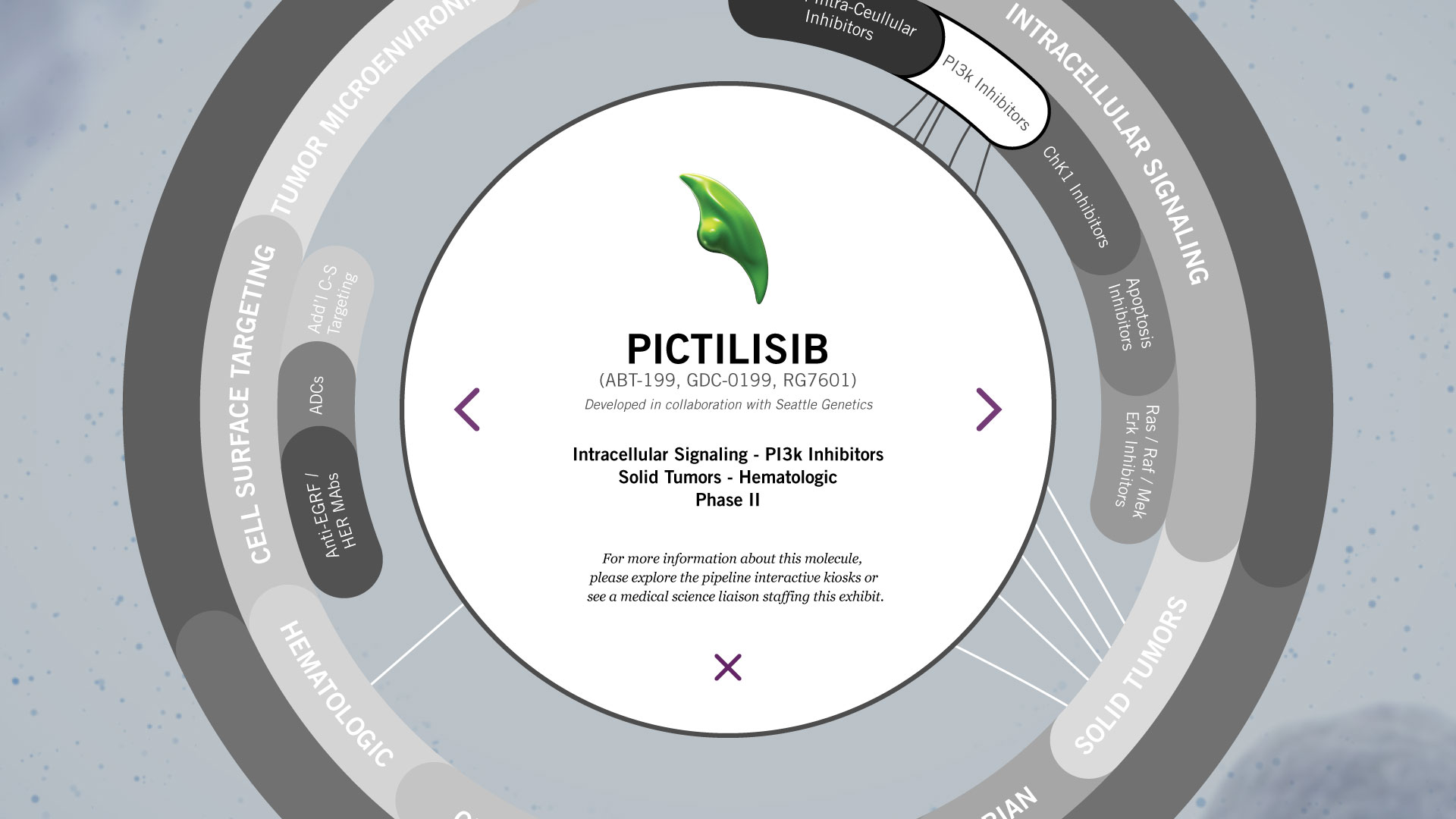 __
Process documentation: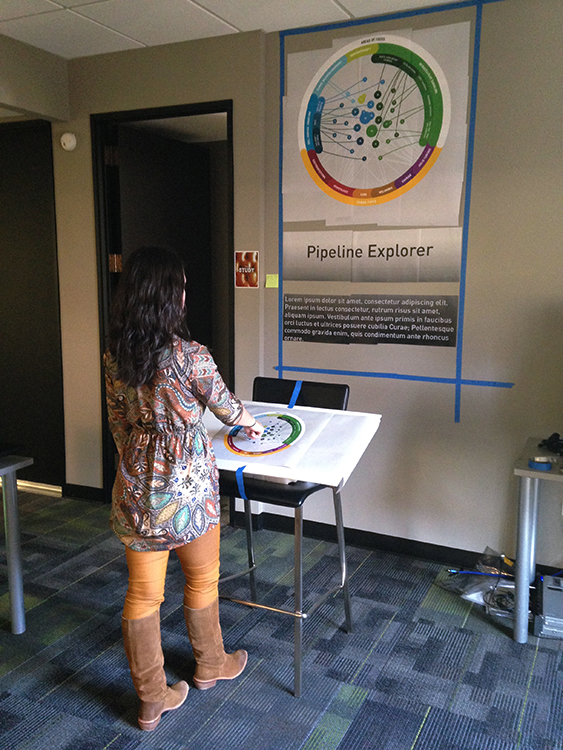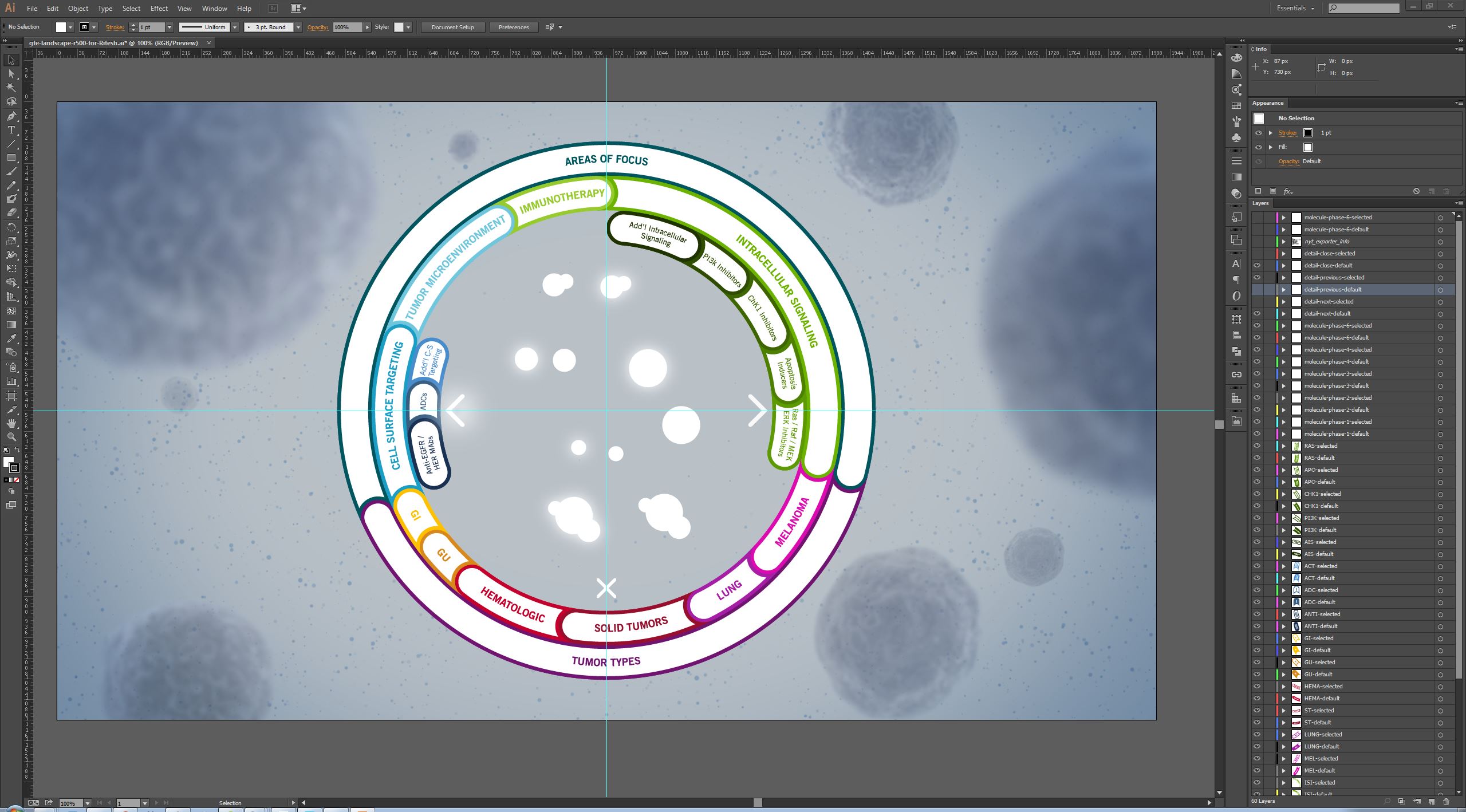 GENENTECH PIPELINE EXPLORER FOR ASCO 2014
My Roles: Visual Design // Motion Design // Video Post Production
_
Client: Genentech BioOncology
Agency: Stimulant
Header image: Stephan Winokur
2014
_
As leaders in biotechnology, Genetech must pave the way how data is presented to the oncology community. Sharing the conference floor with a sea of static bar charts, our interactive solution allows for professionals and researchers to self-select and filter by what they are uniquely interested in. This data-visualization consists of a dual-screen "Pipeline Explorer" that features data-driven graphics of molecules being researched and studied.
My role: Created the visual design, provided assets to developers, and created an animated video background of particles. Once the project was complete, I took the video footage Stimulant had and created the final case study video. I also co-wrote our design process for this project: http://stimulant.io/visualizing-biooncology/