Documenta is a 100 day contemporary art exhibition with works in dozens of venues around the city of Kassel, Germany. Held every five years, this is the 14th edition of the series. In this post you will read a little history of Documenta and see some of my favorite works from d14.
History of Documenta

Documenta was conceived in 1955 by Arnold Bode as an attempt to introduce 20th century culture to post-war Germany. This show was the first of it's kind since the Degenerate Art show in Munich in 1937.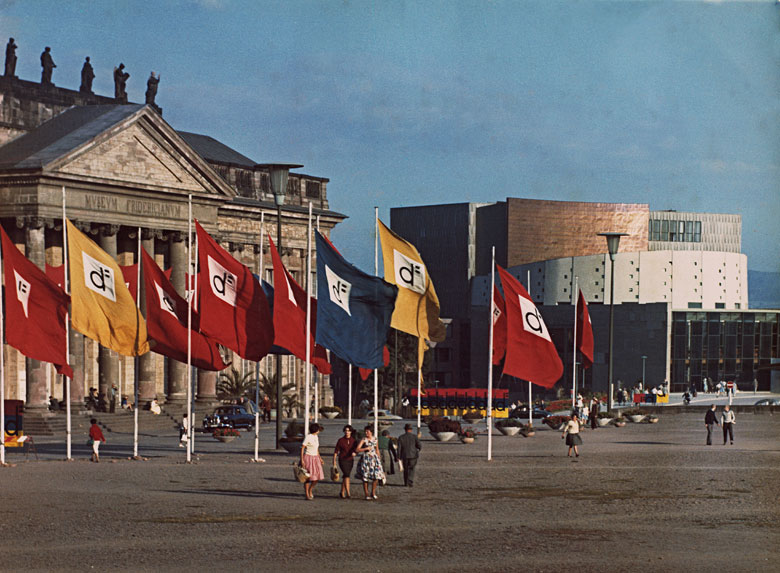 The city of Kassel was strategically chosen because of its close proximity to East Germany. This exhibit was used as a tool to deter future German culture from future Nationalistic tendencies.

Documenta was headquartered in the Fridericianum–a historic building heavily damaged due to allied bombing raids in WWII. This building is the oldest public museum on the European continent.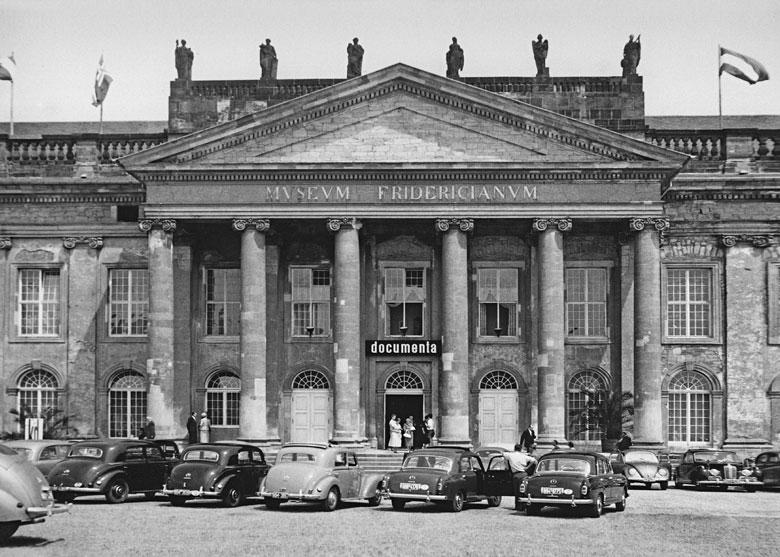 The first Documenta drew 130,000 visitors in 100 days – Every documenta is limited to 100 days of exhibition, which is why it is often referred to as the "museum of 100 days". Early exhibitions displayed Expressionism, Futurism, Constructivism, and Cubism.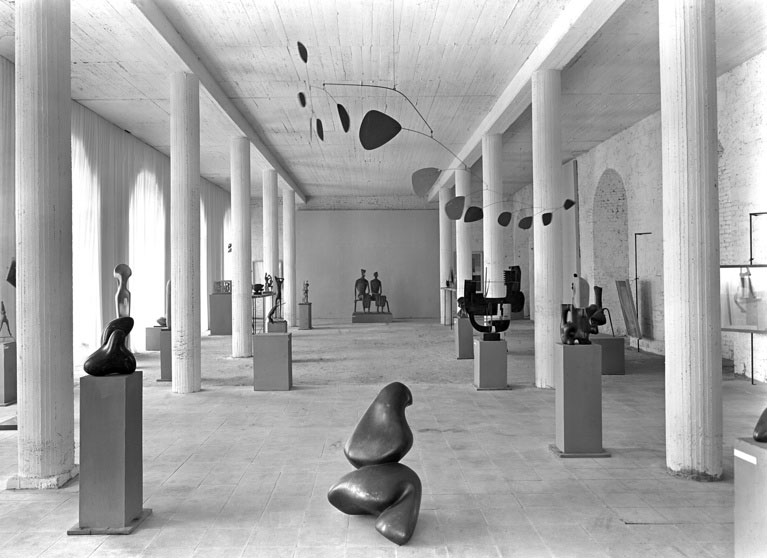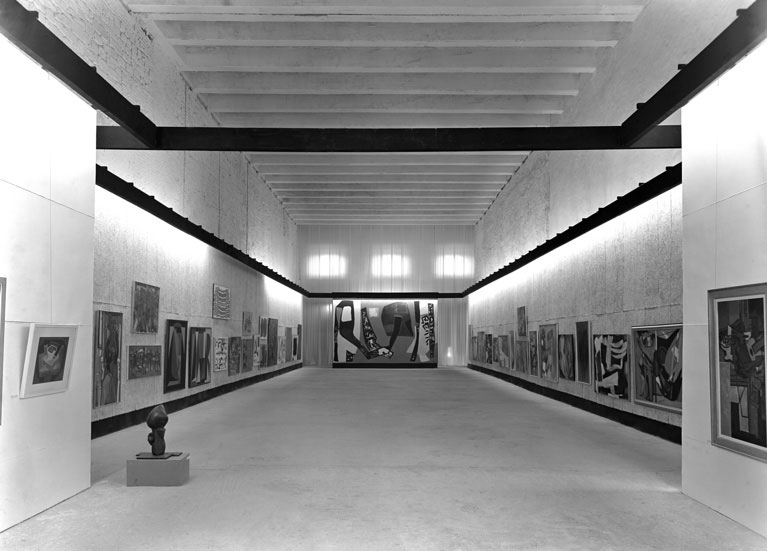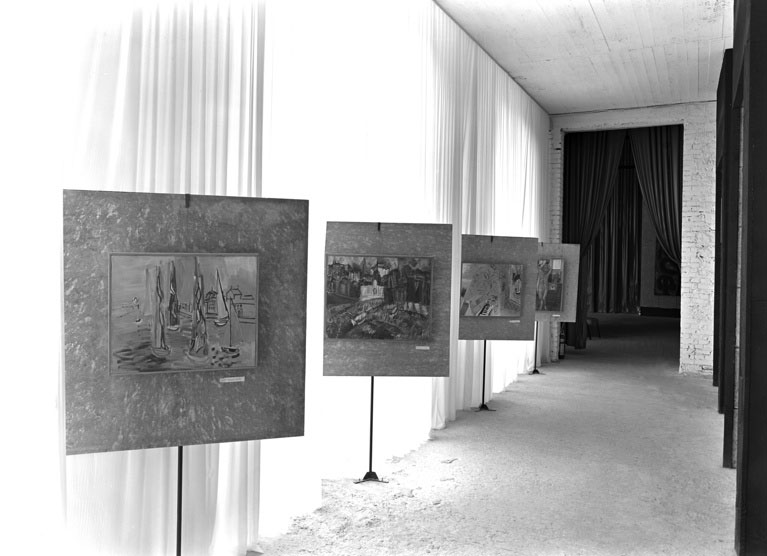 From then on, Bode's legacy emerges every 5 years to exhibit hundreds of artists and further cement itself into art history.
Documenta 14: Learning from Athens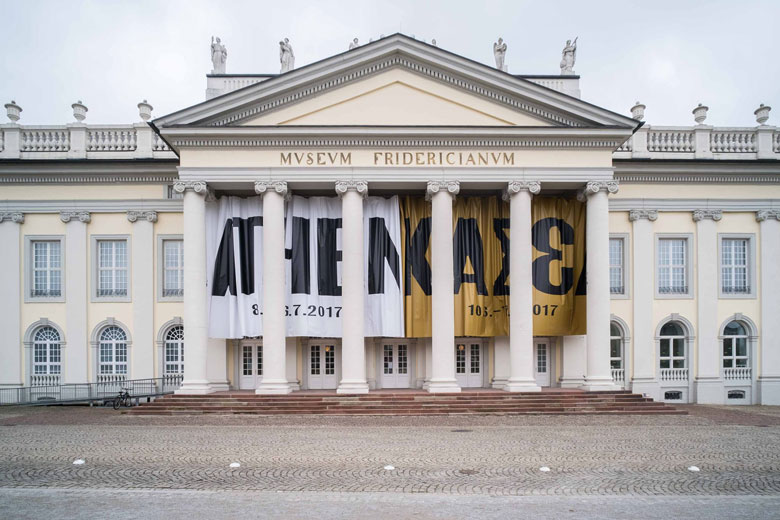 Documenta 14 motto: "Art unites people". This is the first time Documenta is taking place in a city other than Kassel. Athens was selected due to its rich cultural heritage and its long history, being also at the epicenter of global concerns in politics and the economy. Documenta 14, titled "Learning from Athens", will focus, not only on contemporary art but also on the current socio-political issues that concern both cities. – source
Adam Szymczyk, d14's curator, hired four different studios to create the design language for the entire show. This included posters, signage, maps, websites, books, magazines, and much more. Vier5, Ludovic Balland, Laurenz Bruner & Julia Born, and Mevis & van Deursen split the work equally and were instructed to purposely avoid contact with one another. Even though each design stands solid on it's own, the outcome results in four quite different visual approaches. Check out AIGA's thorough writeup about the visual identity.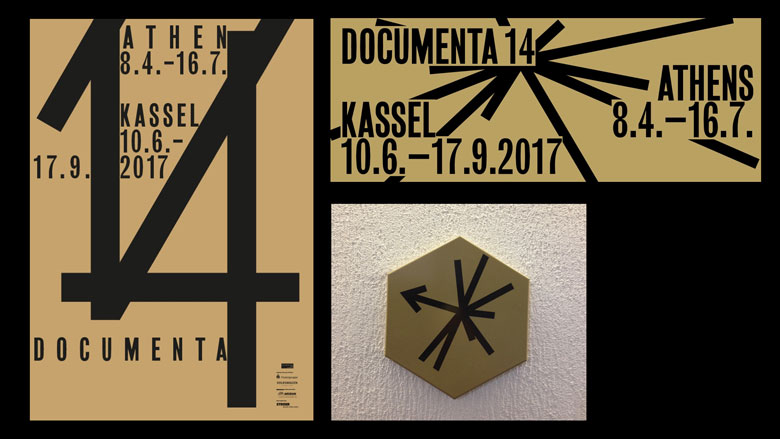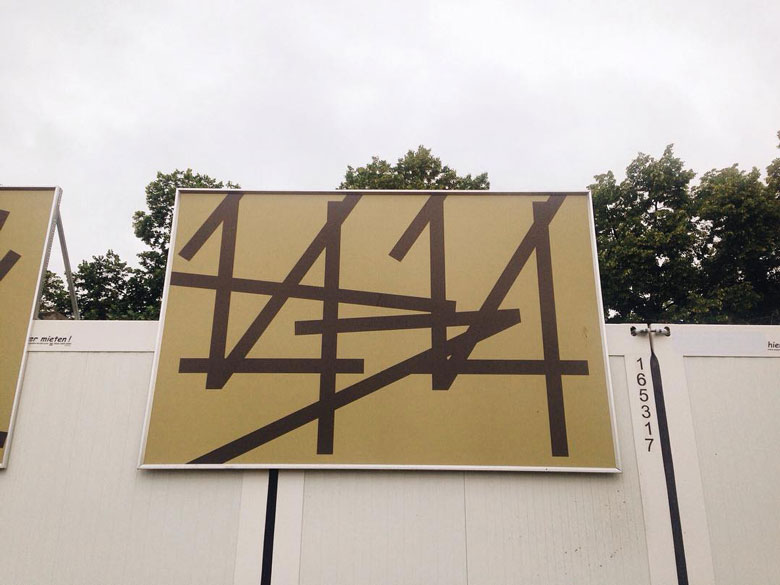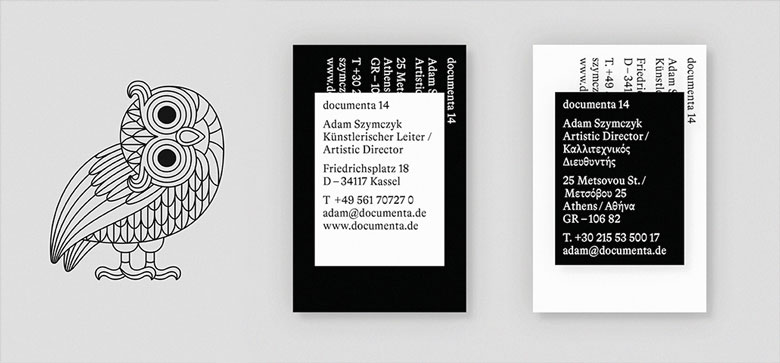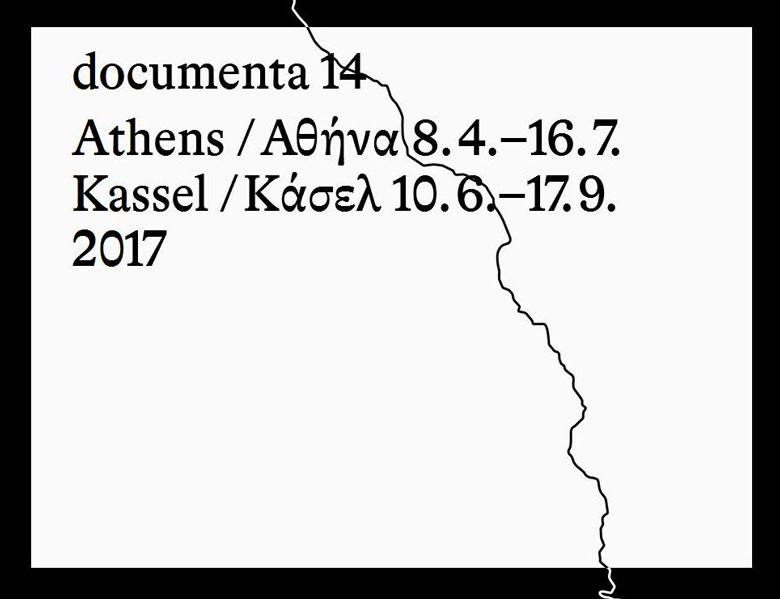 Laurenz Bruner & Julia Born use a solid line that cuts through the middle of their visuals. After laying this line over a map of Europe, I figured out that this is a pathway that connects Kassel and Athens.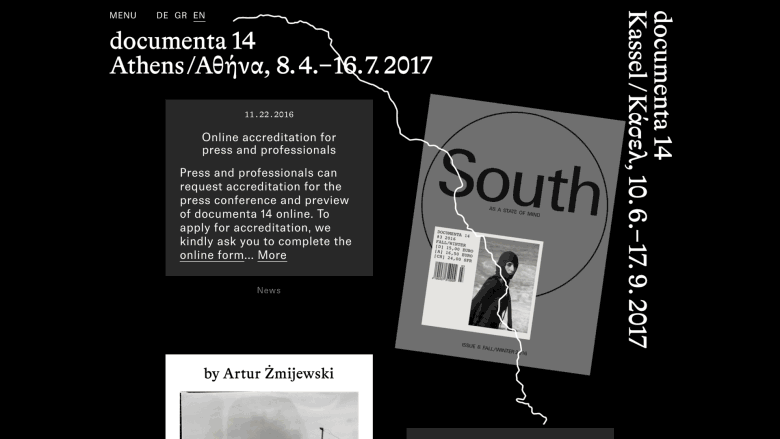 (a few) DOCUMENTA 14 ARTISTS:
Marta Minujín: Parthenon of Books

Martha Minujin built a full scale replica of the Athen's Parthenon out of prohibited books on an old Nazi book burning site in Kassel. The structure composed of 100,000 books all donated by the public. She worked with University of Kassel and professors Nikola Roßbach and Florian Gassner to get a list of 170 titles that were previously and are currently banned from around the world.

_

Hiwa K: When We Were Exhaling Images (2017)
Originally from Iraq, this Berlin artist decorated sewer pipes with items found in various rooms of a house. People fleeing the port of Patras use these structures as their home for extended periods of time.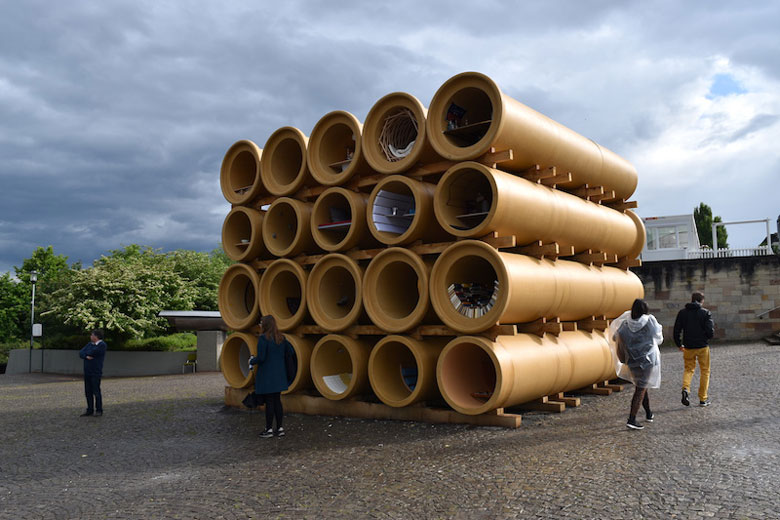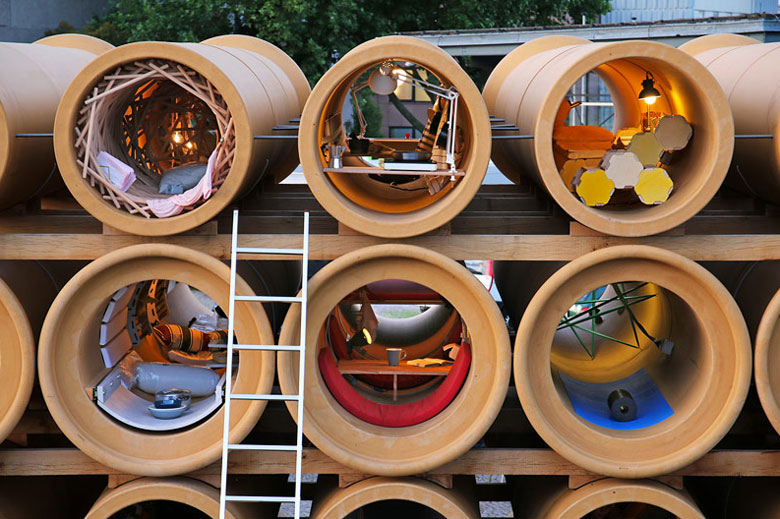 _
Maria Eichhorn: Unlawfully acquired books from Jewish ownership
by the Berliner Stadtbibliothek (1943)
Maria Eichhorn uses an enormous bookcase to exhibit stolen books by Nazis from Jewish citizens. This work is a sub-project of a larger organization called The Rose Valland Institute. It is named after art historian and complete badass Rose Valland, who secretly recorded details of Nazi looting during the occupation in Paris. The institute is working to investigate stolen art from the European Jewish population. To read more about this initiative, visit The Rose Valland Institute.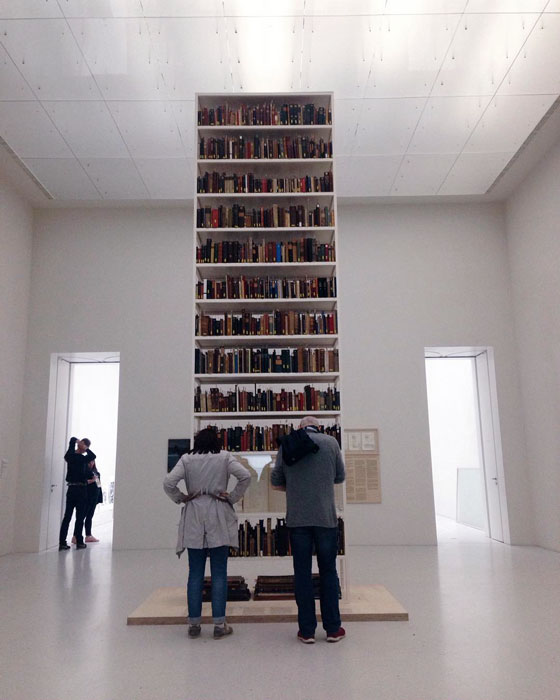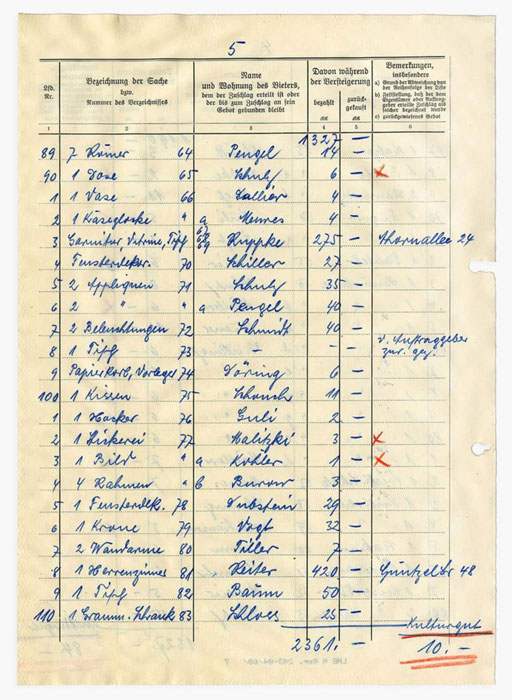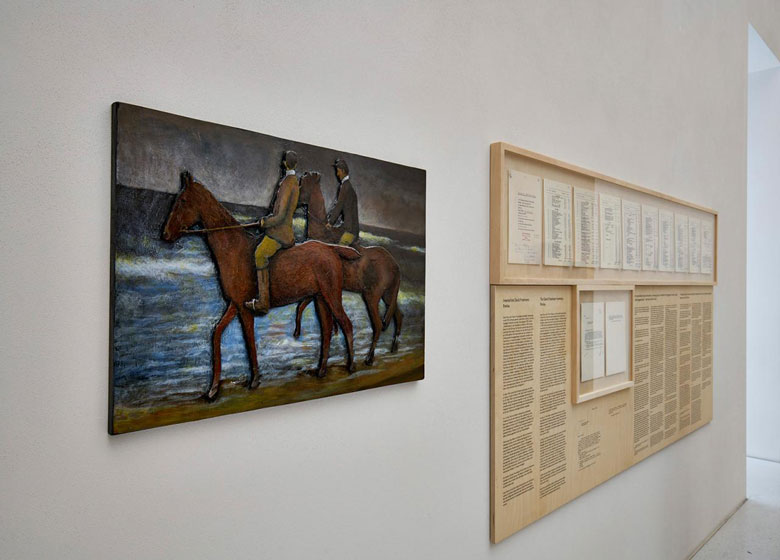 _
Maria Hassabi: 
Staging – Lighting Wall 1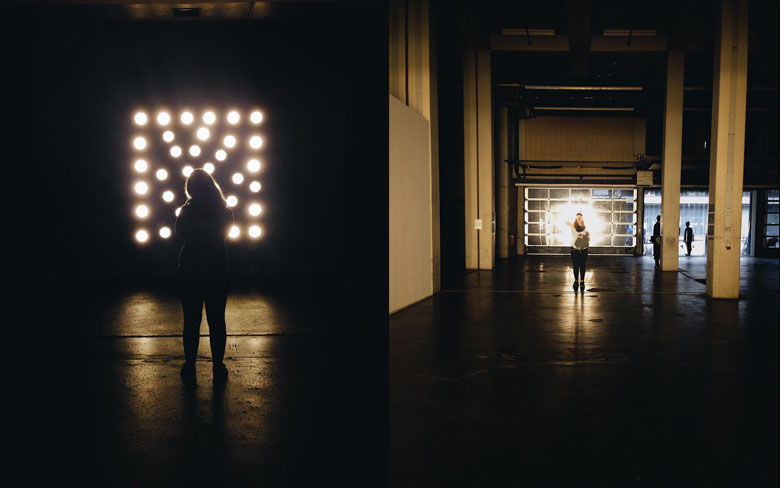 Maria Hassabi: 
Staging – Lighting Wall 2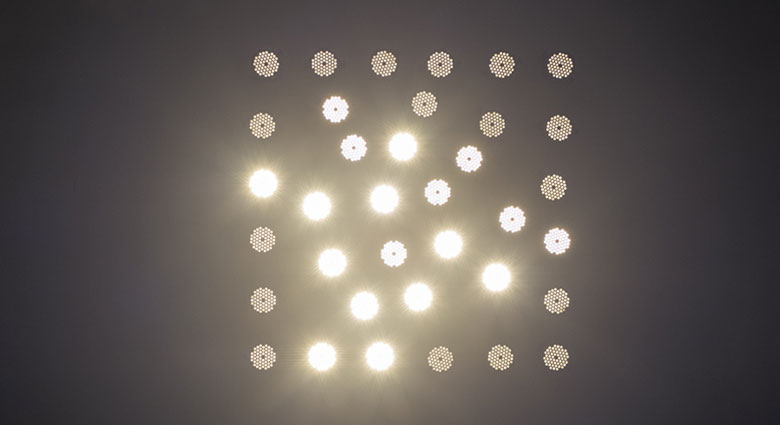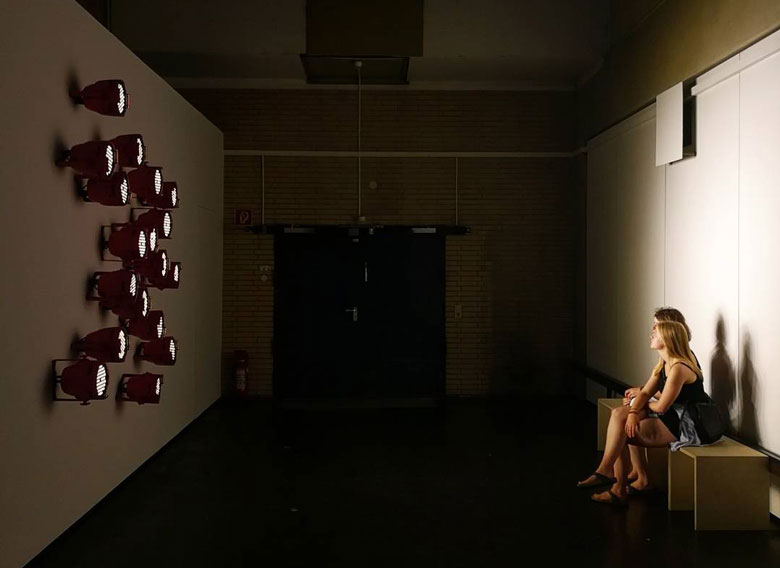 Maria Hassabi: Staging Pink Floor (Carpet style ZA948 BRILLIANT STAR)
_
Daniel García Andújar: The Disasters of War – Trojan Horse (2017)
A series of 82 mixed-media artifacts traveled from Greece to Kassel hidden inside of a wooden trojan horse. Some of these artifacts are sculptures made using software to combine random body types. The results can be seen as modern greek sculptures. He had help building these figures with skilled craftsmen, The Manaolo Martin Workshop, known for making Valencia Falles puppets in Spain. Mirroring the Falles tradition, these sculptures were burned as a way to celebrate letting go what is no longer needed.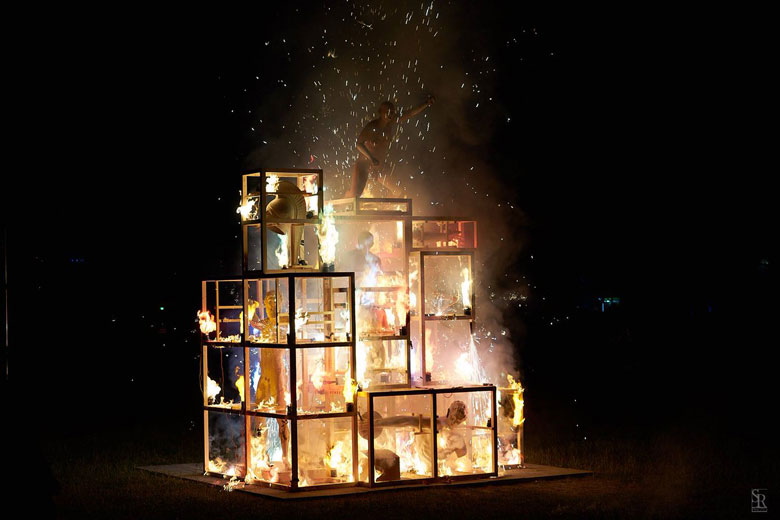 _
Aboubakar Fofana – Fundi (Uprising, 2017)
Aboubakar is one of the last people in the world that creates fermented indigo and dyes fabric naturally. Using only crushed and dried indigo leaves, he has found a way to carry ancient West African techniques into the modern world.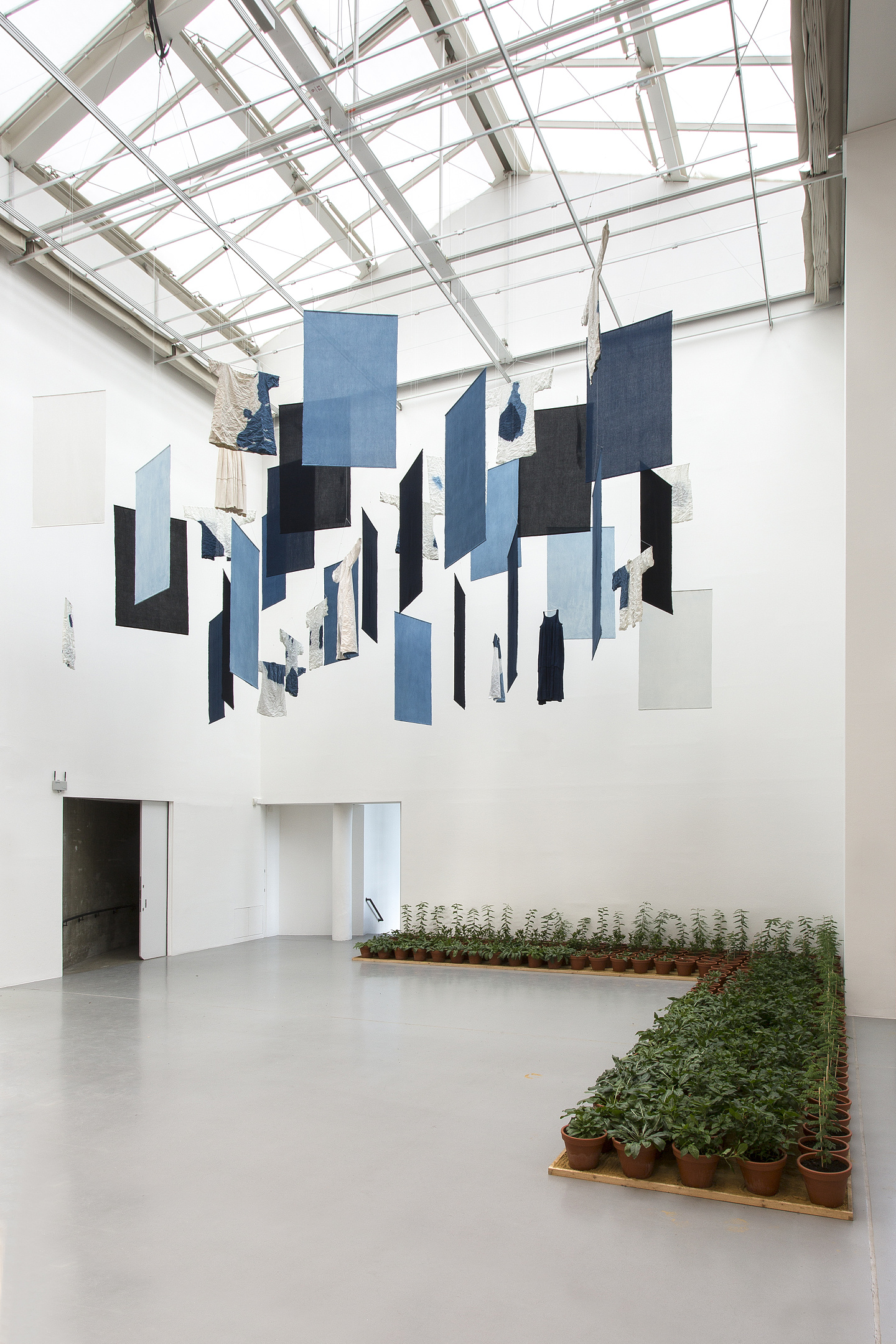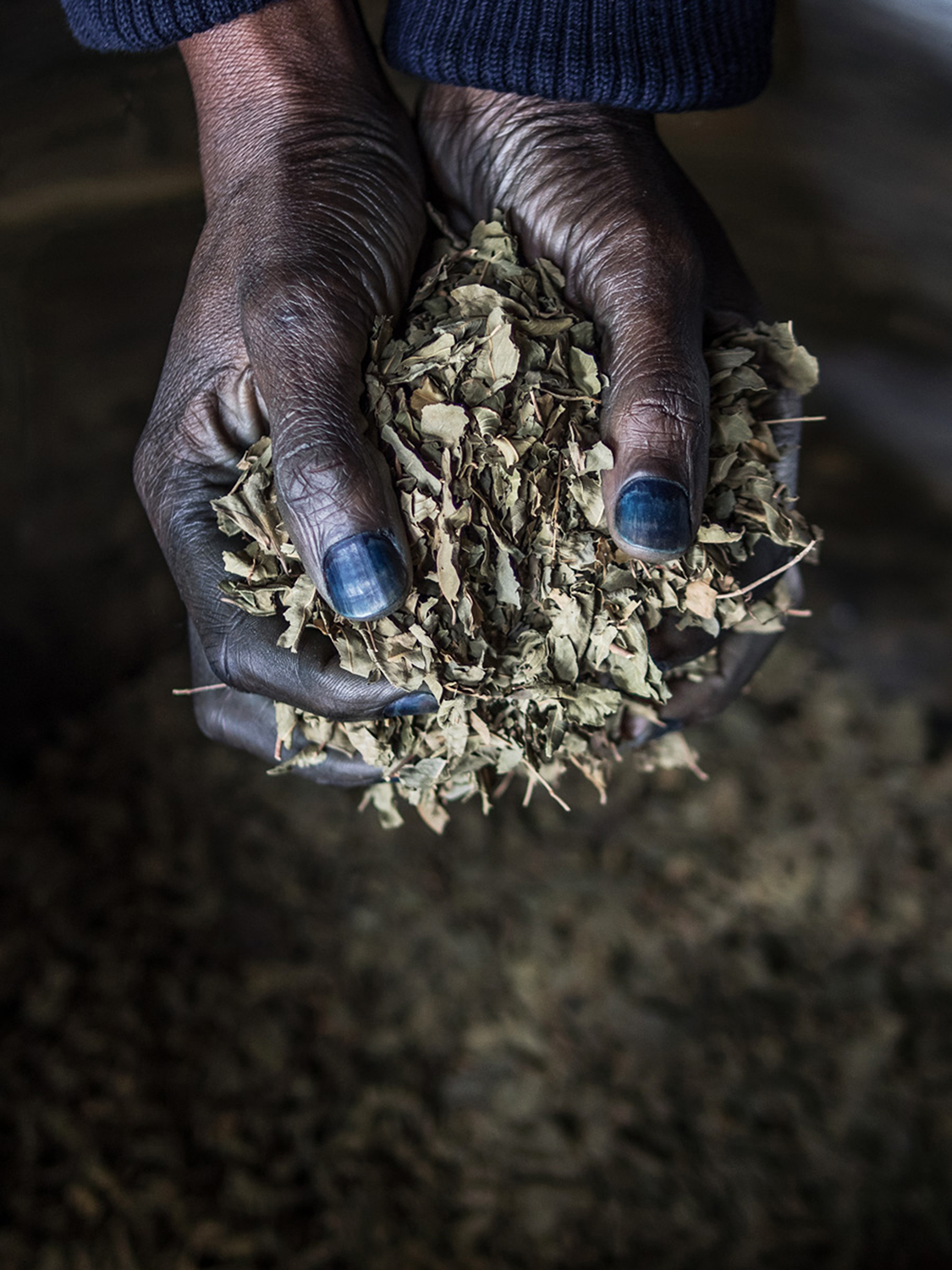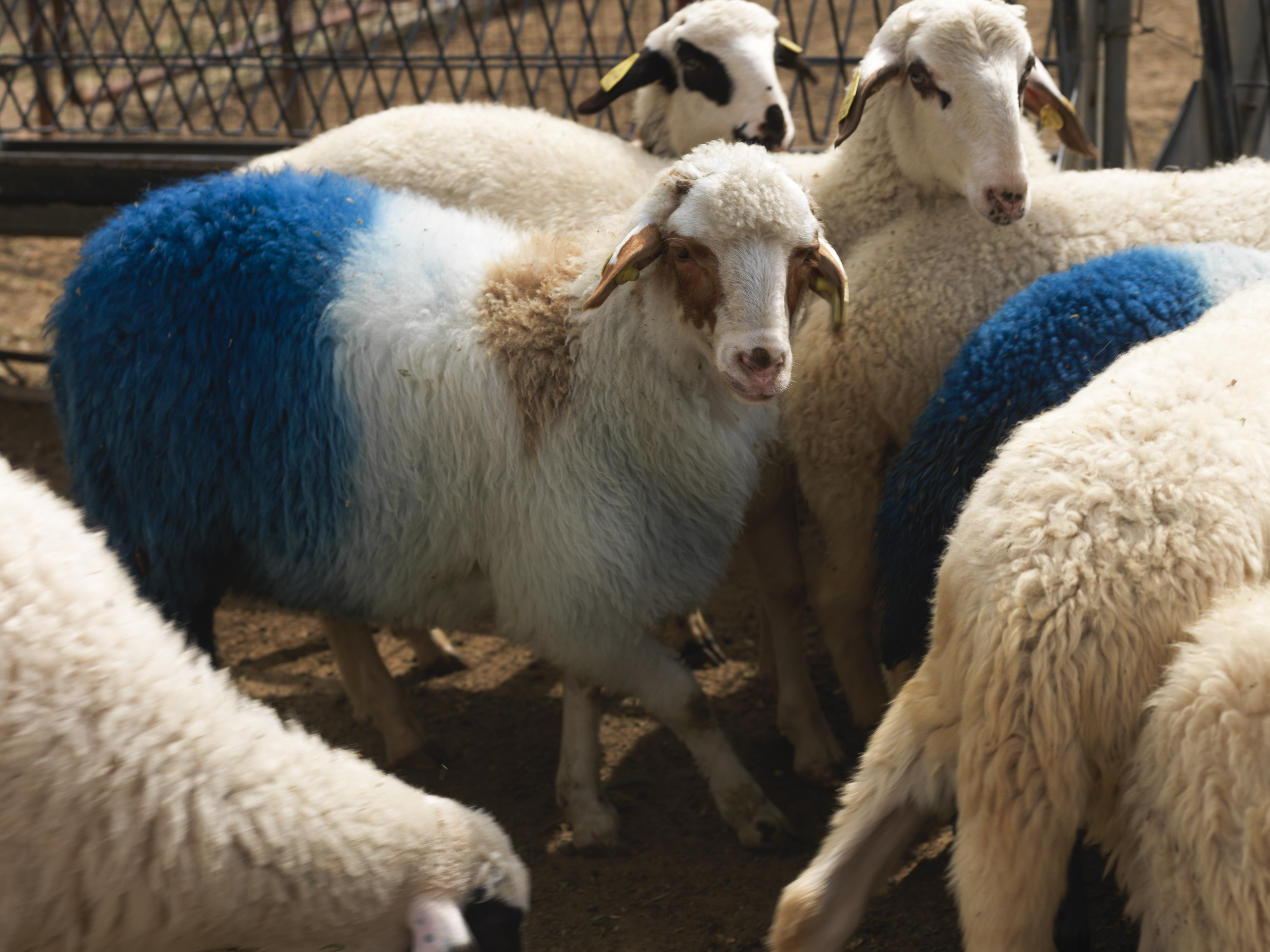 Here is a great short video about the indigo dyeing technique:
These are only a handful of the many artists that exhibited in Kassel. To see a complete list of d14 artists, click here: http://www.documenta14.de/en/public-exhibition/#artists
_
Misc moments

Thanks for having us, documenta!