For the 2014 Decibel Festival, Stimulant designed and built an interactive art installation. The Decibel Cube (#dbCube) uses four Kinect 2's to track dancers movement across a four foot, five sided plexiglass cube.  Dancers on opposite sides share a unique experience as flowing interactive ribbons connect their virtual bodies. These generated graphics pulse in real-time as the visuals cycle through multiple virtual environments.
Stimulant has made the source code available at https://github.com/stimulant/dbcube. This includes the Cinder project for GPU-powered graphics, the node.js software for client synchronization, and even a vvvv patch for audio analysis. The tech discussion is happening over on the Cinder forums.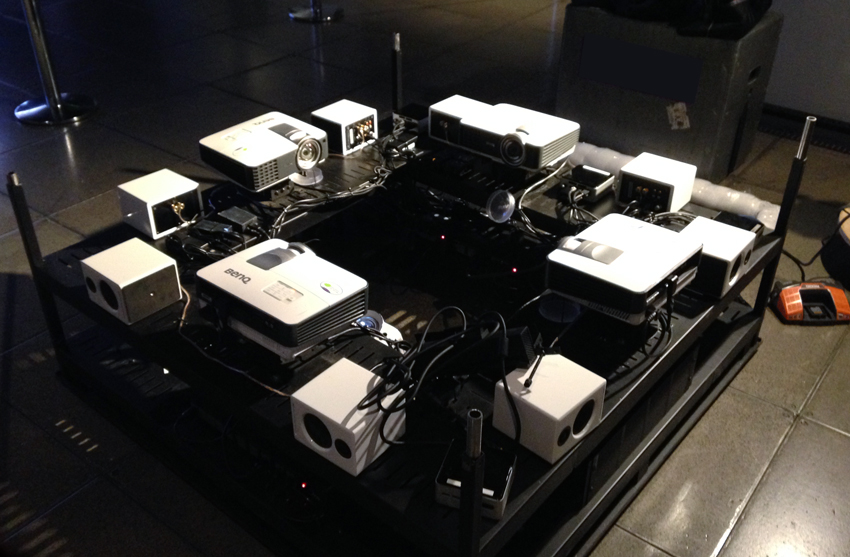 __
Joel Pryde and Aron Schoppert setup before Decibel Festival starts.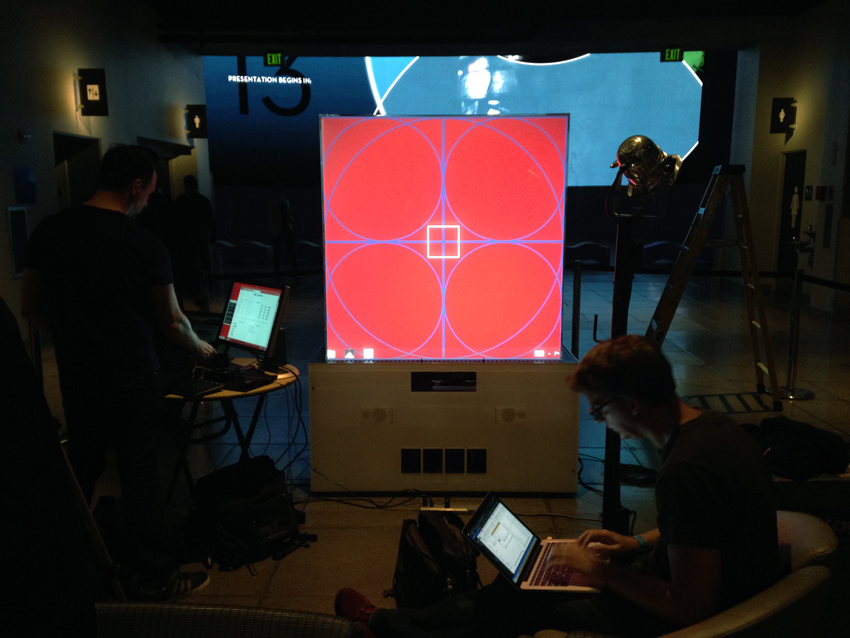 __
Testing complete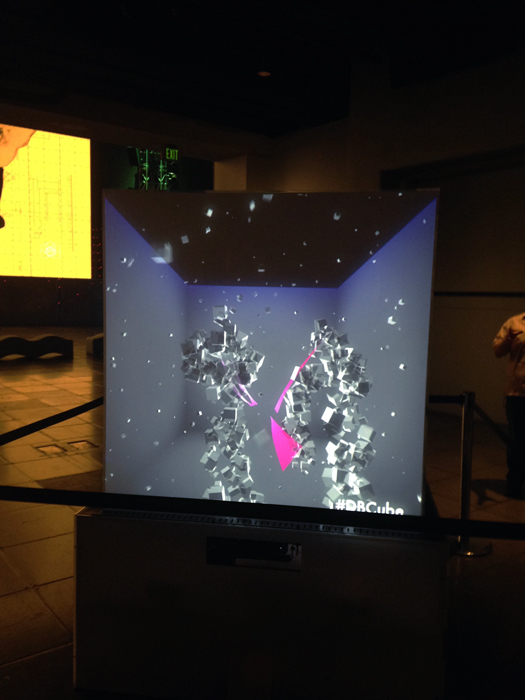 __
One of the many virtual environments.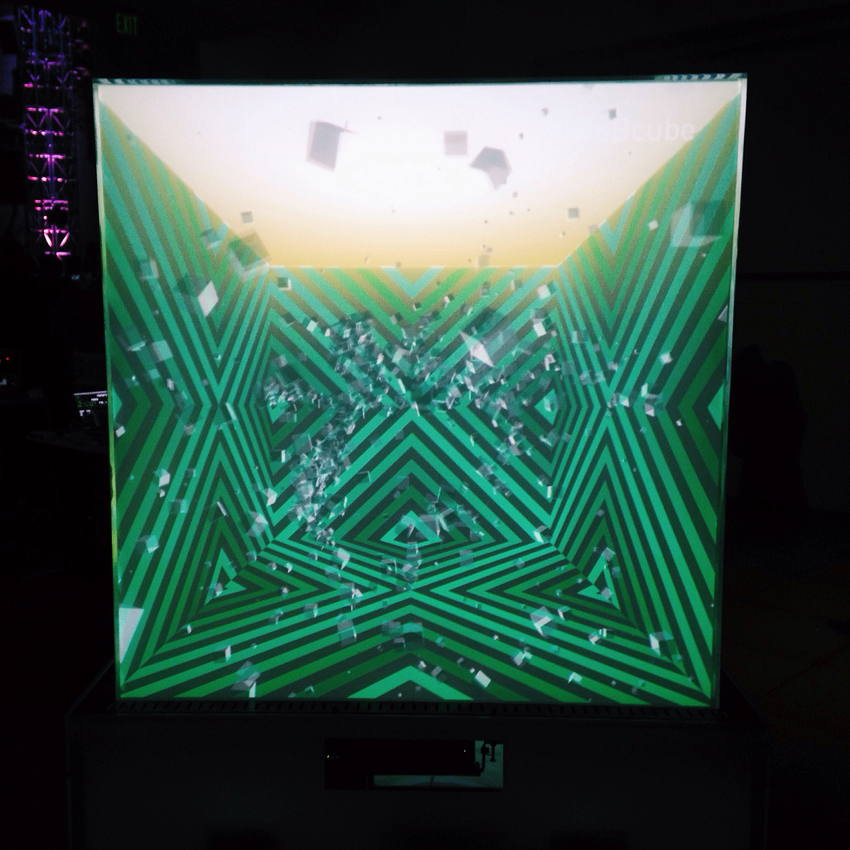 __
Client: Decibel Festival
Agency: Stimulant
Stimulant credit list:
Design Director: Darren David
Art Director: Jules Konig
Project Manager: Kristi Torgrimson
Technical Director: Josh Santangelo
Technical Lead: Joel Pryde
Concept Design and Visual Design: Jules Konig and Gregory Kaufman
Quality Assurance Lead: Aron Schoppert
Video cinematography and post production: Gregory Kaufman