2015 was a very challenging year. There were many experiences that took me out of my comfort zone. Although difficult, these milestones have allowed me to challenge myself and grow in new ways. Lets take a look back at 2015!
This first project is one I am very honored and proud to have had the opportunity to work on. It was my privilege to design a projection-mapped real-time data visualization for The One World Trade Center in NYC. This 65ft x 16ft (20m x 5m) projection is the first thing visitors see when they walk into the building. This was the first time I utilized Cinema4D to create the visuals. In case you missed it, take a look at my visual and motion design process.
Image by Edward Blake.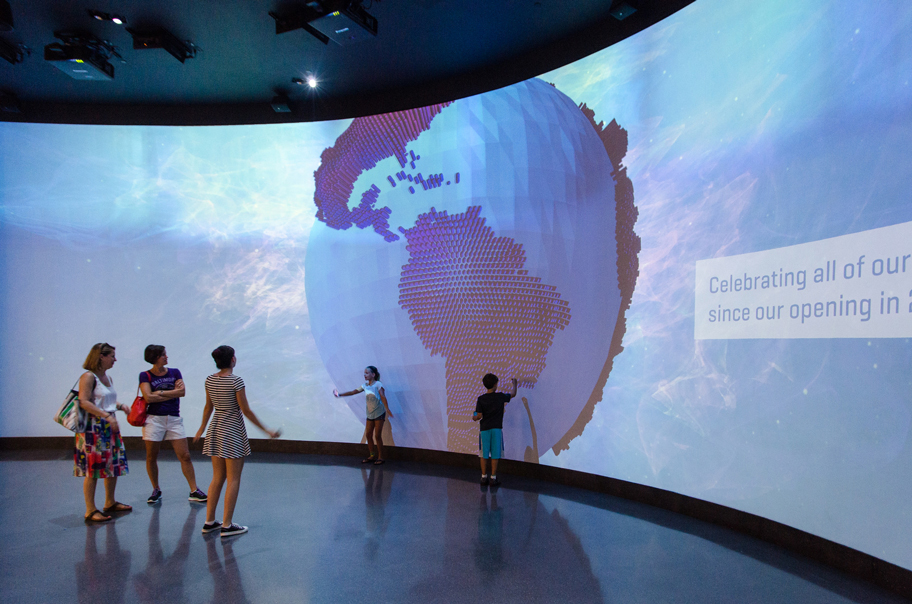 It wasn't long until the Millionth visitor arrived!_
Genentech Lobby Wall: Stimulant built an interactive system for the lobbies of Genentech buildings that would increase employee engagement and feature a wide variety of content. The system blends content from Genentech's intranet, social media feeds, and building energy statistics. I produced many of the visual designs early on this project.
Image by Stimulant.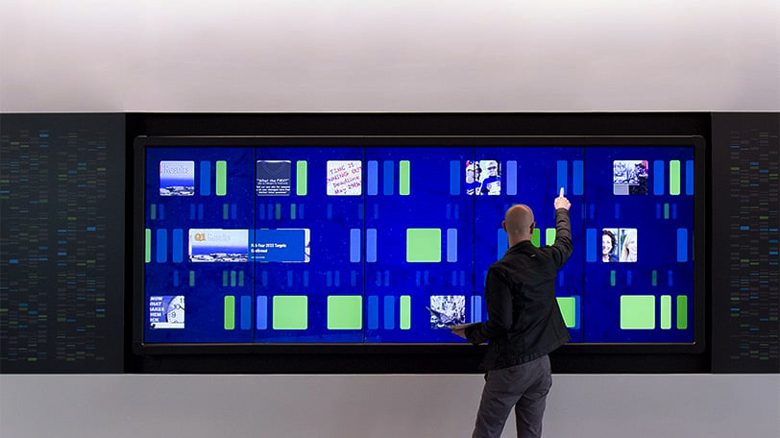 _
AM / PM design: making back ends pretty.  This dashboard allows us to easily manage apps.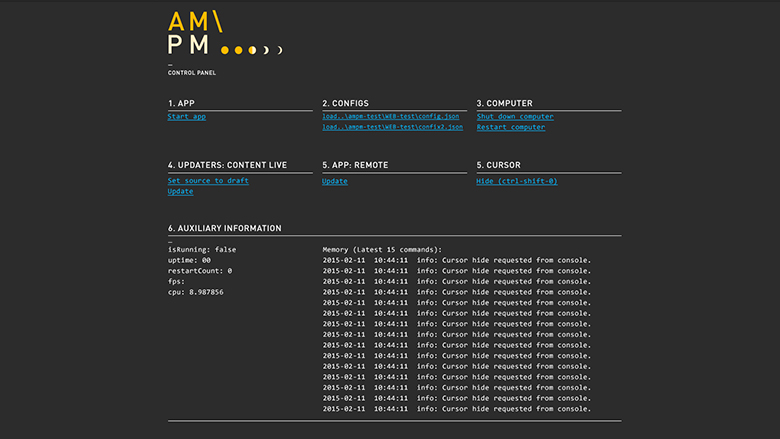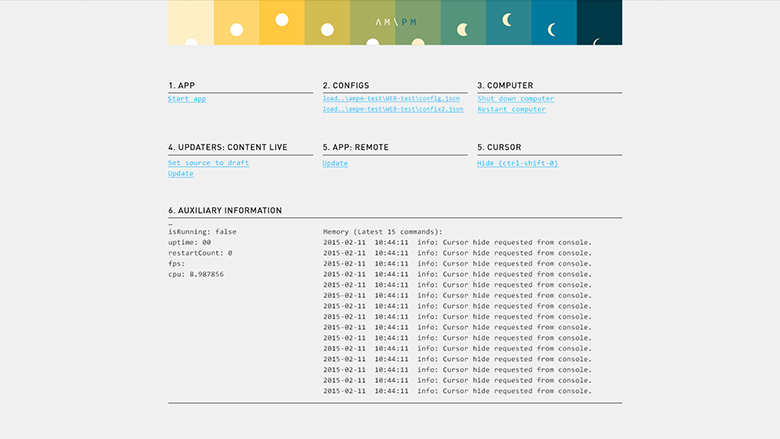 Here is what AM / PM used to look like: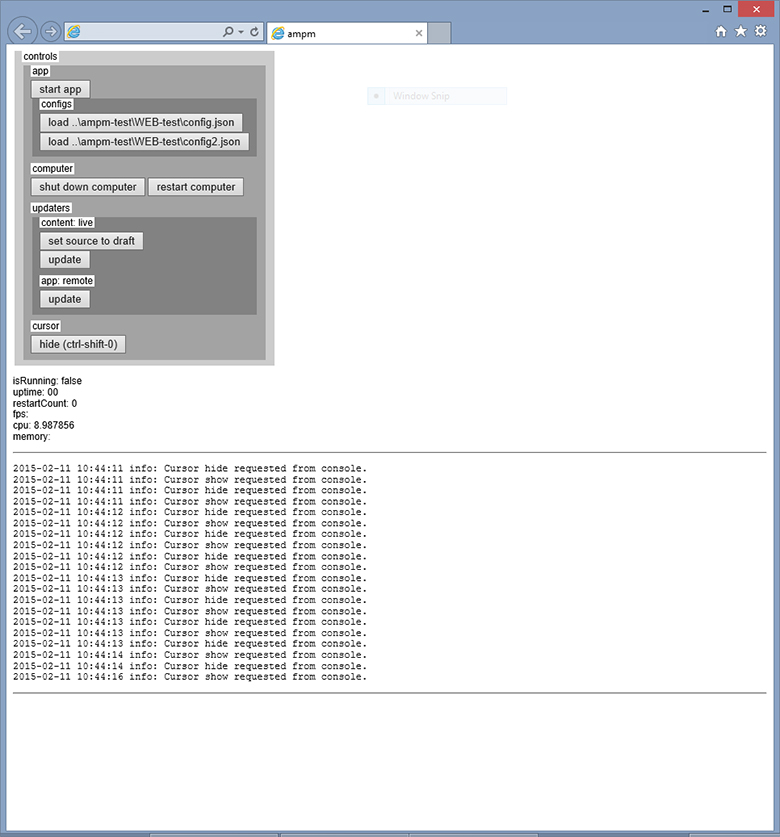 Logo design Process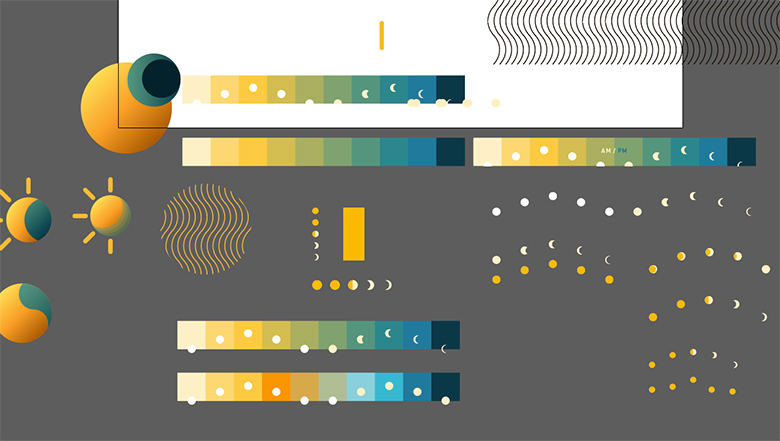 _
This year I did a major re-haul of the Gerg Werk branding and website design (although it's safe to say you've already gazed upon it if you're reading this). View the process post here.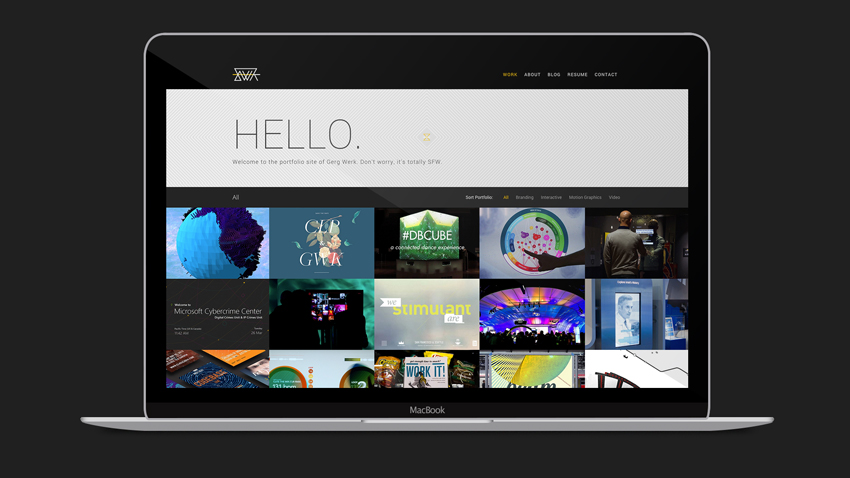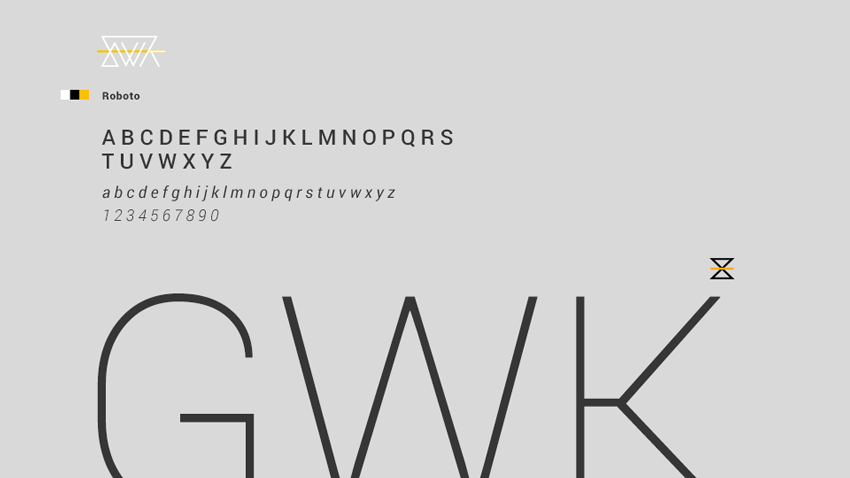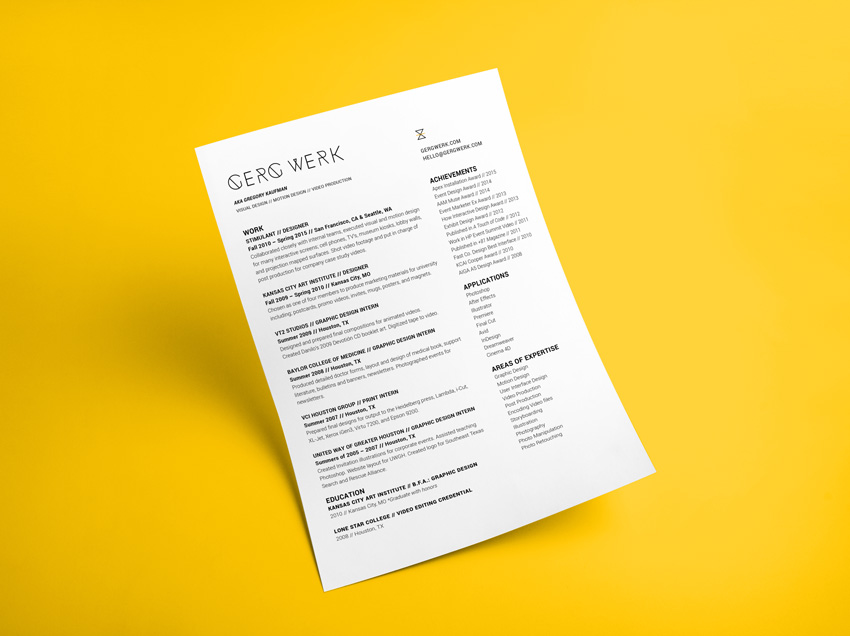 _
Save the date and wedding invites design. View the full work here.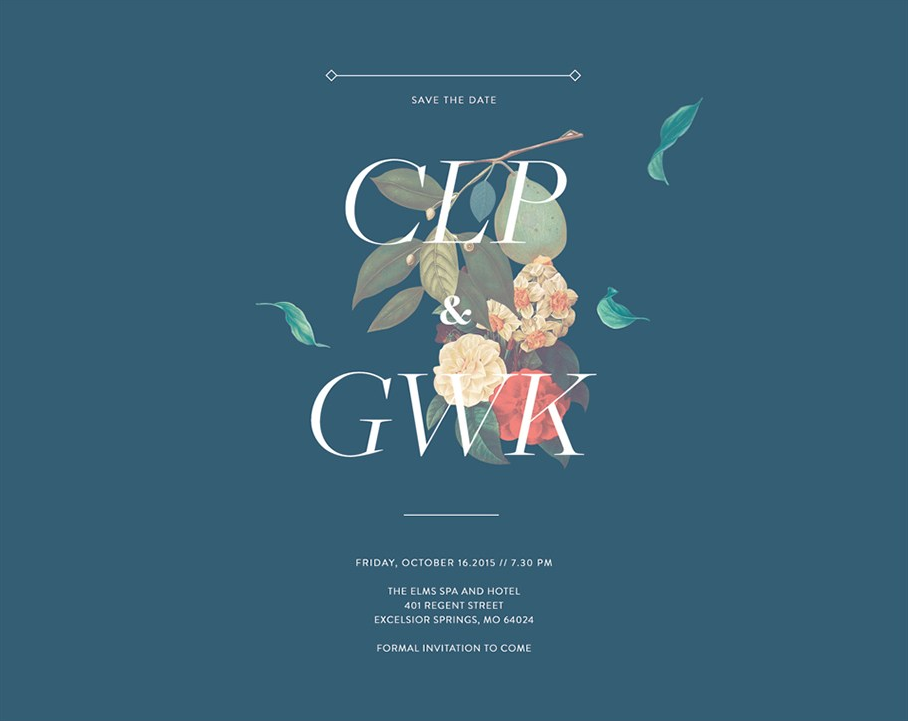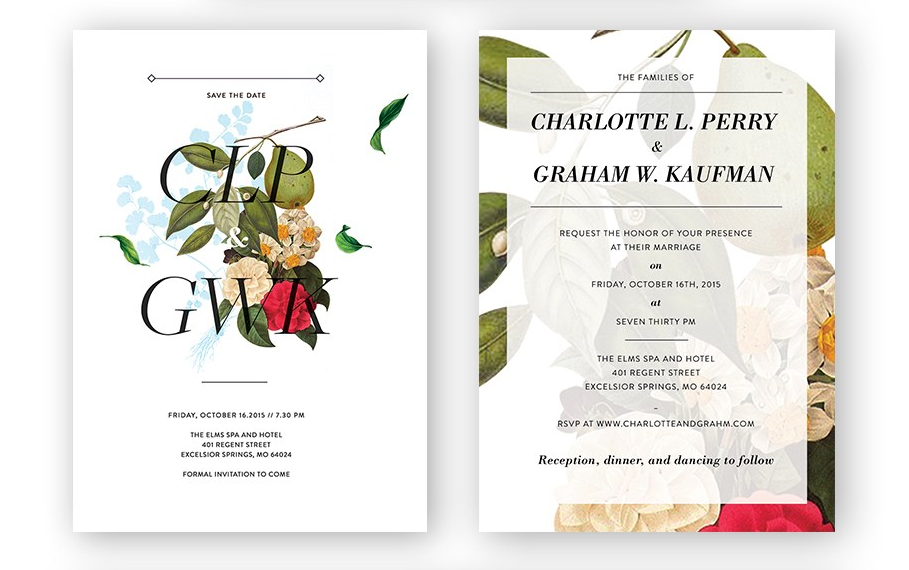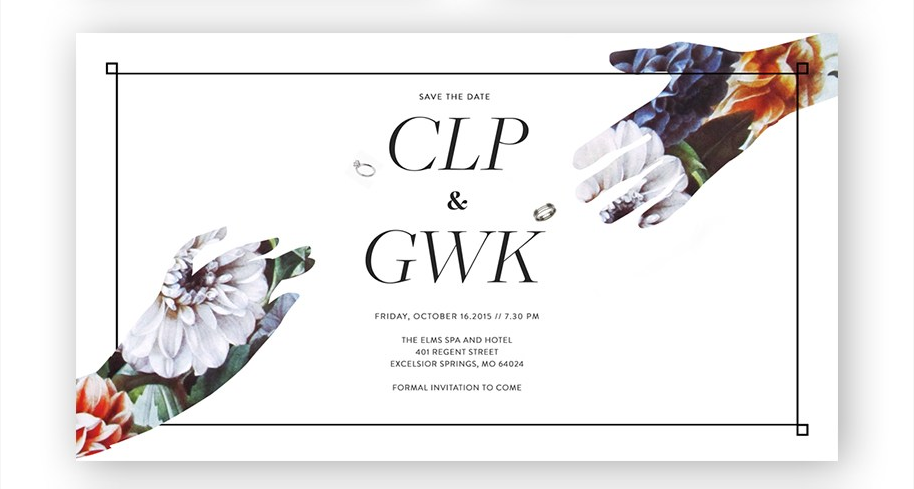 _
World Famous: Produced a range of animation-ready illustration elements. Here is a small snippet of the styles I created: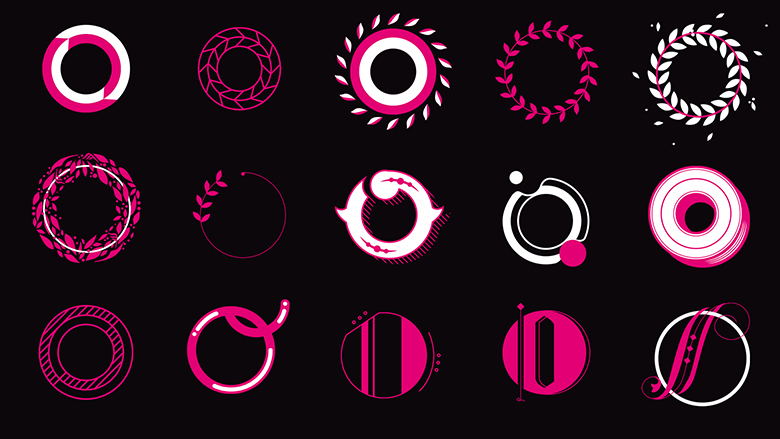 Digital Kitchen: I had to opportunity to work with Digital Kitchen as a freelance creative for a few months. Unfortunately due to Non Disclosure Agreements I can't show any of the work I completed. While here, I brainstormed and conceptualized many innovative ideas for interactive installations, worked on high-profile projects, produced detailed graphic designs, and composited designs in real-world environments. Additionally, I assisted creating client-ready presentations.
Tectonic: While working here, I collaborated closely with the team to rebrand a high-profile company. Our design system scales between television, web, and mobile devices. Due to NDA, I'm unable to show this work.